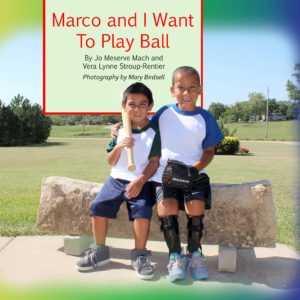 Finding My Way Books is an organization that honors children with disabilities by creating books to share their stories. "Each book shares a delightful true and inclusive story of a child living with a disability or developmental delay."
Each Finding My Way Book seeks to support educators and families, promote inclusion, and provide an opportunity to develop skills needed for self-determination. In each book is a list of classroom activities for teachers, a Family Guide, and a demonstration of skill application in family and community settings.

CRC is the parent company to the above listed second-tier organization. We provide business/financial/technical support to numerous not-for-profit agencies and small charitable entities within our community by providing staffing, financial management, 501(c) 3 umbrella for the procurement of donations and long-term strategic planning.  Without the presence of CRC providing the above services, these agencies/entities may not have not been created, let alone be provided a platform for growth to provide much needed services in our community.